How is your winter going? Frankly, I'm really tired of it. This is what our backyard looked like a few weeks ago, we've since had a few more dumps of snow on top of it.
We don't dare park at the backdoor because it doesn't get tractor-ed out as often and we stand the chance of not getting out again if we do. We really need to get on getting a bigger vehicle - like maybe a truck <--- I can't believe I just typed that. I always swore I'd never drive a truck, but they just make more sense out here.
So while we've been snowed in I've been busy doing more craft projects. The other day I made 2 door draft stoppers
(okay, not the most exciting thing in the world) but they help keep the chilly drafts out from our basement door (prior to us moving in there was flooding in the basement which resulted in the floors and half the insulation in the walls being ripped out. It hasn't been fixed (neither has the flooding issue) so we tend to get quite the draft coming up from the basement) and the backdoor, which needs new weather stripping or something.
My more exciting craft was this little pretty.
I had intended on covering the whole wreath in twine and then making detachable decorations on it so that I could change it out for the seasons without needing a bunch more wreath forms. I starting winding and then ran out of jute. Oops. So for now the ribbon is covering up the part that doesn't have any jute on it until I can get some more to finish it off. I didn't glue anything on, just attached with safety pins so I can reuse the ribbon when I take it off.
I made a couple of hearts out of scrap felt and stuffed them with a bit of batting to give them a little bit of dimension. I then finished them off with a blanket stitch. I just learned how to do a blanket stitch. I really like the end result. What do you think?
I'm linking up to: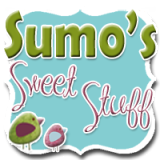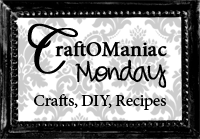 " border="0"
alt="Pinkapotamus" />